With the increasing requirements of automobiles in safety, environmental protection, comfort, intelligence, and so on, the application of automotive electronic products is increasing day by day, which will lead to an increase in the number of automotive connector applications.
Car connectors can be classified in various ways, and here are some common ways to classify them.
According to electrical functions: Electronic Control Module (on-board computer), Lamp Holder, Temperature Sensor, Central Electric Box, Air Conditioning Harness, Audio Entertainment.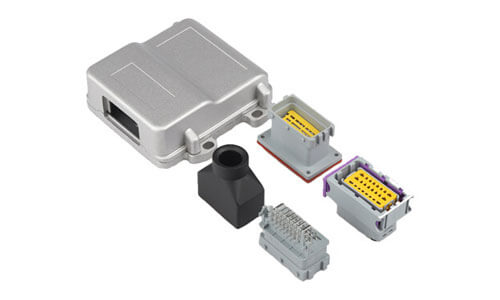 2. According to the installation position: chassis system, dashboard, engine system, safety system.
3. According to the connection structure: Wire-to-wire, wire-to-board, board-to-board, flexible circuit board FPC, chip package (IC pin class).
4. By size: Rectangle, circle.
5. By shape specification: Circular connector (ordinary, coaxial), rectangular connector (sealed, unsealed).
6. By operating frequency: Low frequency and high frequency (bounded by 3MHz).
ACK has a wide range of car connectors, which are classified here so that every ACK customer can quickly and accurately find what he or she needs on our website, or you can directly inquire with us with pictures/parts number.
Category I: Waterproof / non-waterproof
Category IV: Classified according to where the connector is used (lights, throttle pedals, sensors, ignition coils, ECU, fuel injector, etc.)